Musical Grease!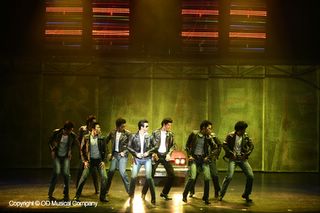 I saw it yesterday. Wow there were many gorgeous actors and actresses.
Acting and dacing was great and the music wasl also good.
How cool the good looking actors on jeans and leather jacket!!!!!!!!!
I was atrracted by them. (especially the one who has very cute butt. Hahaha don't judge me. It's just feeling.) The performance was so acrobatic that the actors looked more distinguished than actresses. Haha I even got autographies from them after the show.
Calvin Klein offers the jeans as their PPL. The marketing strategy is great I think because it makes me buy the jean right now.
I wanna go back to high school.
Posted by Picasa